Our Services
Serving Los Angeles County, Los Angeles County
For gorgeous, pin straight hair come to Yuko Hair by Flo in Los Angeles, CA, where we offer a variety of hair services including Yuko hair straightening, Japanese Hair Straightening and Liscio Reconditioning treatments. We work to make sure everything looks amazing when you leave our salon, with affordable prices which keep you coming back. Call 310-487-9166 to schedule your appointment for these services and more:

* Hair Straightening
* Hair Extensions
* Smoothing Treatments
* Haircuts
* Hair Coloring
* Hair Styling
* Permanent Waves
* Highlights
* Hair Extensions
* Hair Styles for Weddings
* Up Do's
* Flo Blow Dry Bar

About Us
Japanese Hair Straightening Los Angeles CA
Some of L.A's Best-Tressed 'Go with the Flo.' In their quest for self improvement, L.A Beauty seekers have discovered a fabulous resource. Yuko Hair Straightening, Japanese Hair Straightening, Liscio Reconditioning treatment, and Brazilian Blowout, a revolutionary process that turns unruly hair into smooth silky tresses.

Curly headed clients turn to Yuko Hair by Flo for glamorous silky, shiny, and soft hair. Some blow drying, and a little flat iron if you wish, will add a finish polished look to your straightened hair. Most importantly, hair remains straight and safe from humidity.

When it's time for a new look you can count on the hair stylist from Yuko Hair by Flo to give you the best look with a variety of services. We do Yuko hair straightening, hair extensions, smoothing treatments, as well as, hair cuts, colors, and styling. The hair stylist has been offering services since 1986, with specialization in Yuko hair straightening which won't damage your hair. You can feel good about your look with lasting results and our affordable prices will keep you coming back to our salon so your look will stay fresh.

Contact the hair stylist at Yuko Hair by Flo in Los Angeles, CA and schedule your Yuko hair straightening services and more. Call 310-487-9166 to make your appointment today.
Products
* Yuko Hair Straightening
* Japanese Hair Straightening
* Milbon Liscio Thermal Reconditioning
* Bio Ionic Retex Hair Straightening
* Zerran Reform Straightening
(Patent, Botanically based, without harsh chemicalas)
* Certified Brazilian Blowout Stylist
* Keratin Complex Smoothing Therapy
* Agava Smoothing Treatment
(Formaldehyde free)
* Yuko Smooth
* Zerran Reallisse(formaldehyde free)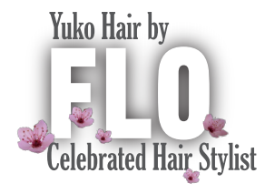 Japanese Hair Straightening Los Angeles CA
---
Business Hours
Mon
Closed
Tue
9:00 AM - 8:00 PM
Wed
9:00 AM - 8:00 PM
Thu
9:00 AM - 9:00 PM
Fri
9:00 AM - 6:00 PM
Sat
9:00 AM - 8:00 PM
Sun
Closed
Payment Methods
Master Card, VISA, American Express, Discover, Check, Cash